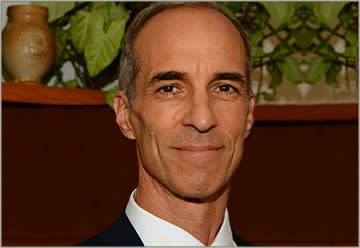 Anthony L. Ranken is the founder and head attorney of Ranken, Shnider & Taylor, Attorneys at Law. Over the course of his 34-year career to date, he has handled thousands of cases and taken over 120 cases to trial in a diverse array of practice areas, including personal injury law, wrongful death, products liability, medical malpractice, criminal defense, contract disputes, employment discrimination, and real estate litigation.
Mr. Ranken graduated from Indiana University with distinction, Phi Beta Kappa, and went on to receive his law degree from Boalt Hall School of Law, then ranked among the top 6 U.S. law schools. There, he was selected as Editor-in-Chief of the Ecology Law Quarterly, the nation's leading scholarly journal of environmental law. Upon entering practice on Maui Mr. Ranken continued his environmental advocacy on a volunteer basis but chose to specialize his legal practice on civil and criminal litigation (courtroom proceedings, trials, and settlement negotiations), with a primary focus on personal injury and wrongful death cases. He stood out from the start of his career, becoming the first Hawaii attorney from the class of 1982 to be awarded the BV® Distinguished™ Peer Review Rating™ by Martindale-Hubbell®.
Mr. Ranken has held a variety of influential positions throughout his career. He was appointed by the chief justice of the Hawaii Supreme Court to serve as a Per Diem Judge of the Hawaii District Courts, by the Mayor of Maui to serve as Chairman of the Maui County Board of Ethics, and by his fellow Maui attorneys to serve as President of the Maui County Bar Association. He has been a leader of two influential environmental organizations on Maui: State Park at Makena, the organization responsible for preserving Maui's Big Beach (Oneloa Beach) at Makena, and Maui Tomorrow, which he co-founded and served as president of. Mr. Ranken is also multi-lingual, speaking English, Spanish, and French. In addition to his memberships in the Hawaii State Bar Association and the California Bar Association, he stays on the cutting edge of the personal injury field as an active member of the Hawaii Association for Justice and the AAJ (American Association for Justice), also known as the Association of Trial Lawyers of America. Mr. Ranken is admitted to practice law in all state and federal courts of Hawaii and California.